It's that time of year and all the Pesach drama is upon us. Check out our top 25 Pesach memes that will give you a chuckle...
1. The eternal struggle
2. Your 5 year old nephew bartering for the Afikoman
3. We've all been there, tbh
4. The wise son...?
5. When your Dad is Sephardi but your mum is Ashkenazi
6. That matzah feeling
7. Pharaoh banter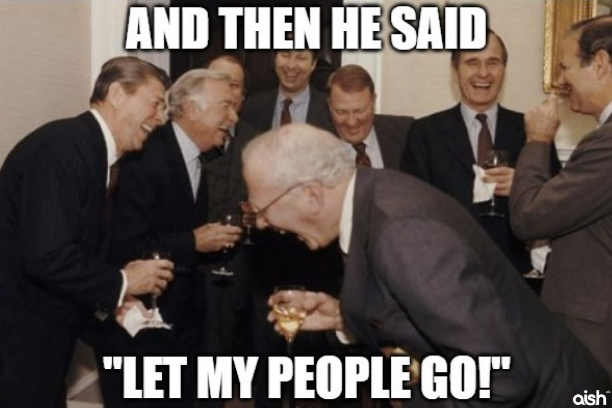 8. This guy...
9. When the realisation kicks in
10. "IT'S 10PM - WE ARE HUNGRY!"
11. Every year
12. Why do we eat matzah on Pesach?
13. When you just want to go to bed
14. Nuff Sed
15. #Winning
16. Mind blown.
17. Second Seder night
18. Everyone's a winner!
19. We've all been there
20. Hmm...
21. Woop woop!
22. There's always one
23. Listening to people moan about Pesach when you're gluten free
24. The four sons
25. When Pesach is over...
Happy Pesach from Aish UK!!
- April 8th 2019